What is AEye Assistant?
We designed an AI failure detection module called AEye Assistant and integrated it into our Cloud 3D Print software. It utilizes a side camera set up close to your 3D printer and watches your printing process with an intelligent brain. It can catch print failures early and intervene in the process automatically by pausing, resuming, and canceling prints anytime. We researched all kinds of deep learning algorithms and selected the best one to be the brain of the module. We continuously get our AI model trained and fine-tuned until its failure detection capability becomes excellent. Also, it has the ability of self-learning in detection and becomes quicker and smarter after more and more failure incidents have been detected.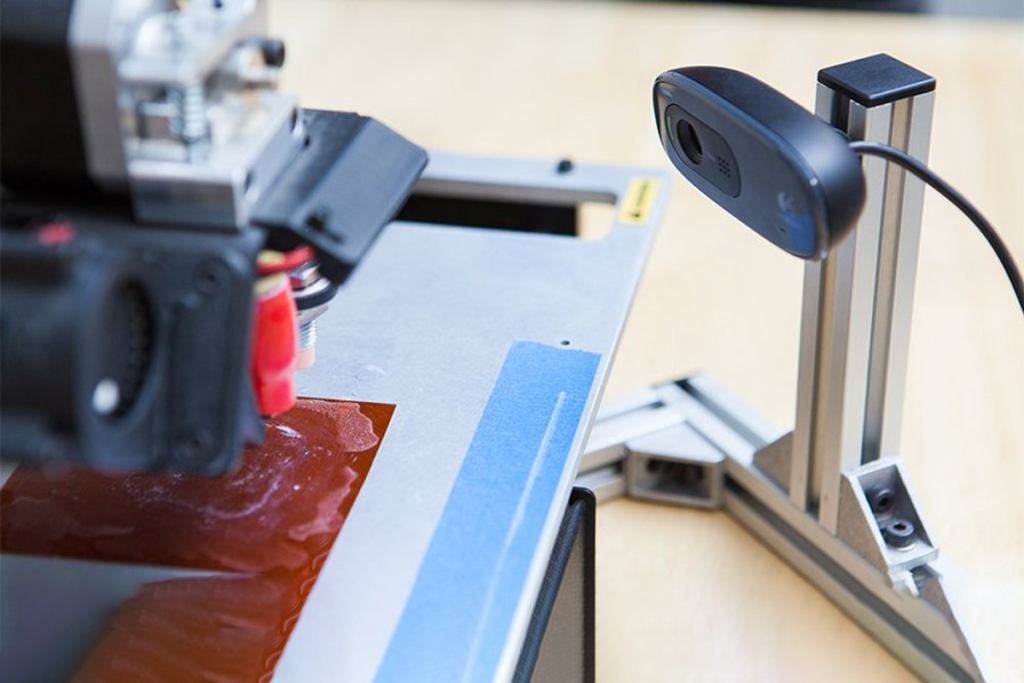 How does AEye Assistant work?
The AI failure detection feature integrates the state-of-the-art computer vision-based object detection model in artificial intelligence to detect printing failures quickly and accurately. The object detection models in this module have been trained with large datasets and can precisely locate all the spaghetti errors in 3D printing with bounding boxes. To achieve this, the collected image data will be fed into the trained model through the cloud-based server. The model will process the images through many convolutional layers to generate thousands of regions and output the ones with the highest confidence.
The training process of objection detection models requires GPUs with high computational performance and a significant number of experiments to tune the model's hyperparameters, including the learning rate, the number of epochs, etc. The research engineers at Mech Solutions have compared the accuracy and speed of various models to determine the best performance parameter and model to utilize in this module.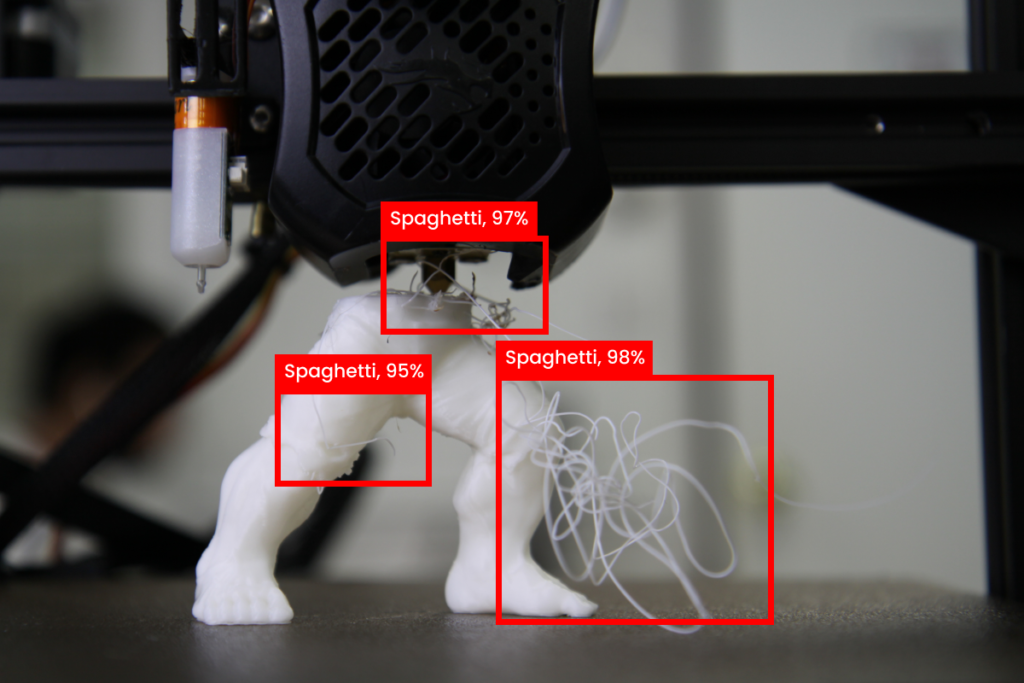 How can AEye Assistant help you?
With the help of our AEye Assistant, you no longer need to check your 3D printer from time to time when it's working on your printing job. Be assured that everything is working smoothly when you stay relaxed. Moreover, we always want to be friendly to our environment and save energy and material when printing. With more and more failures being caught before the printing is complete, it will save you a lot of printing filament from being wasted, and of course less electricity bill! To learn more about our state-of-the-art AI feature, please try and experience it in our Cloud 3D Print software.