As 3D printing became more and more popular, there was a massive increase in the companies that began to offer 3D printing services. As of now, there are hundreds of companies operating worldwide that offer a variety of 3D printing solutions. As Cloud 3D Print's team comes with years of experience in the 3D printing business, we have identified some core areas through which we can really add value to the 3D printing experience. Below is a short overview of the main objectives that the Cloud 3D Print software aims to achieve:

Reducing failed prints and shortening printing times
One of the main issues with 3D printing platforms is the rather turbulent and haphazard way in which they carry out the entire process. Improper bed level, a wrong Z-gap, or an unclean print surface are some of the factors that might lead to a failed print. Our team figured out that just by streamlining the entire process, these unwanted errors can be eliminated and that can drastically reduce the number of failed prints. Streamlining the process gives more predictability and easy repeatability of the entire process. This also translates into shorter printing times and cost-saving in the long run.
After streamlining, it is essential that the entire process is monitored and tracked in real-time so that any issue or anomaly can be instantly detected. This allows the user to immediately halt the process thereby saving precious material resources along with time. For real-time monitoring, our team has chosen a simple yet effective computer vision technology.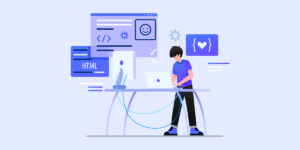 Creating a comprehensive management software
After rigorous market research and project feasibility study, we found that software that could completely initiate, manage, prioritize and control all the important aspects of any 3D printing business was completely missing from the market. In other words, there was no software available that could act as a complete package and allow the users to run their 3D printing operations in a holistic manner. This gave our team the impetus to develop a complete 3D printing management software much like the Windows operating system for computers.
In our research phase, we did come across three software that we're offering the same management platform as Cloud 3D Print. But a little bit of investigation revealed that their software packages and solutions were limited in utility and were based on open-source codes. The biggest issue with open-source software is that they tend to offer little to no customization options to the end-users. The users are always restricted in terms of the things they are able to accomplish with such software.
To address this issue, the Cloud 3D Print team developed a novel infrastructure for the software. Furthermore, data transfer was completely optimized and it was ensured that the entire data transfer remains under the internal data structure. These basic changes have led us to develop a product that is tailored to produce fast, accurate, reliable results with ensured repeatability.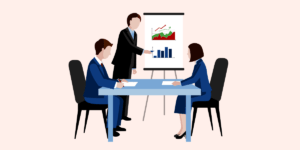 Establishing ourselves as market leaders
The Cloud 3D Print team members have really had a great deal of exposure to the 3D printing industry. This had led us to establish great business ties with the leading manufacturers, distributors, and customers. This allows us to attract a great amount of business from the market and extend our services in various domains. Here's a brief overview regarding how Cloud 3D Print's services are crucial and of much importance for the leading manufacturers, distributors, and customers today.
For the manufacturers:
Most manufacturers put a lot of resources and capital towards hardware development. However, much more needs to happen if manufacturers want to stay ahead of the curve and survive in the market. Customer satisfaction is one such core area that helps manufacturers to move forward. Since customer satisfaction is almost always guided by customer experience, smart software that helps the user to efficiently execute and manage 3D printing goes a long way in achieving happy customers. Since manufacturers often lack the resources to develop state-of-the-art software in-house, they can always benefit from Cloud 3D Print and what it brings to the table.
For the distributors:
Distributors often depend on more customers for their profit. More customers mean that distributors can always sell more 3D printing accessories and parts to the consumers. Furthermore, since Cloud 3D Print allows to track and estimate the amount and types of materials required, distributors can have a better idea about which material is more in demand and can be sold to regular customers. In addition, distributors can always sell the Cloud 3D panel and earn more profit.
For the customers:
For the consumers, Cloud 3D Print offers an enhanced 3D printing experience with lower costs. Whether you are a school teacher, run a 3D printing farm or business, or just an enthusiast, Cloud 3D Print contains all that you need for an amazing 3D printing experience.
With these core objectives in mind, Cloud 3D Print comes forth as a result of continuous iterative efforts by our team. With the kind of services the platform offers, it comes with the promise of adding considerable value to the market.