The 3D printing revolution has really changed our perception of manufacturing, bringing additive manufacturing into the limelight and carving out a completely new market segment for professionals. Through the latest 3D printing technologies, one can now conveniently create items like prototypes, decoration pieces, and even food, which is absolutely profound!
The Cloud 3D Print team is dedicated to increasing access to this awesome technology and facilitating professionals and enthusiasts in conducting business. We offer an integrated online platform that links up to your 3D printing workspace to our cloud network and lets you manage your workflow from anywhere around the world, using the most easy-to-use tools.
One of the salient features Cloud 3D Print has is the novel online slicing tool. Our talented development team has brainstormed day and night to put together a slicer that is perfect for busy managers who need to move around while working. In this blog, we will discuss what attributes make our online slicing platform special.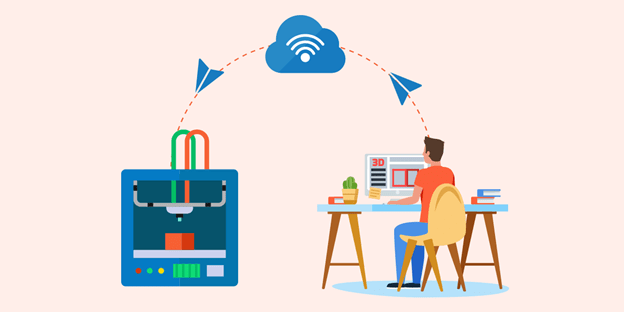 It's Online….
Slicing CAD models has always been something one performs via offline software. You need to have the CAD model on your hard disk, and the software installed in your computer system.
We have changed that. Cloud 3D Print, as the name suggests, is all about 3D printing your models through an online cloud. Slicing is no exception to this; our customers enjoy the unique privilege of being able to slice models online.
The main advantage of this is that consumers are not restricted to workplace computers for slicing. Since everything is backed up on our cloud network, CAD models can be accessed online and the sliced files can be instantly assigned to any 3D printer connected to the cloud. The printing process can be initiated without actually having to be near it.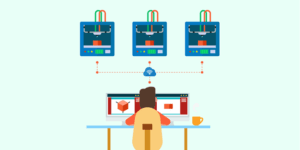 It's Compatible….
Each 3D printer has its own performance characteristics and behaviour. That is why slicing presets differ between printers, even with the same CAD model and quality requirements.
Cloud 3D Print is compatible with 150+ popular 3D printers, making it the perfect tool for people owning multiple machines. One just needs to indicate which printer they intend to use for their model, and the rest is up to the software.
We have thoroughly gone through each printer our software is compatible with. The recommended settings for these printers are pre-fed into the system and once you select your printer, the optimal slicing parameters are automatically loaded, which is massively time-saving and ideal for beginners who are not familiar with their machines' technicalities.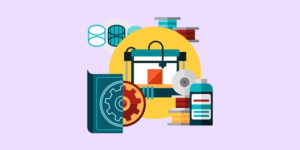 It's Intuitive & Customizable….
Our 3D printing online slicing software is much like any other offline slicer, just a lot easier to use. The 3D viewer has the necessary zoom, rotate, and drag functions that allow users to observe their models from any angle.
The tools panel contains all the necessities, including elements like infill and profile, and instantly displays the required material and time for printing.
The standout feature of this 3D printing software, however, is its customizability. Although users get the recommended settings for their 3D printer pre-loaded, they can change any parameter they want to get the exact result they want.
Moreover, they can save commonly used presets for each 3D printer, allowing users to organize their slicing parameters over time. No need to tinker with settings each time you stray from the recommended ones.
So that's it about our amazing slicer. Cloud 3D Print has incorporated this special ingredient in its system in order to achieve its mission to make 3D printing project management as optimized as possible for its valued customers.