In a landmark partnership that signifies a bold leap into the future of 3D printing, Mech Solutions Ltd., an industry-leading innovator in the sector, is thrilled to announce a collaboration with the University of Toronto, Canada. This dynamic partnership is dedicated to the pursuit of cutting-edge research in the domain of Artificial Intelligence (AI) and its application to 3D printing, as well as the development of a robust Intellectual Property (IP) strategy.
Collaborative Effort Fueled by Diverse Funding Sources
The anticipated success of this ground-breaking initiative is deeply rooted in the combined financial support of Mech Solutions Ltd., Matics, and the Natural Sciences and Engineering Research Council of Canada (NSERC). Mech Solutions Ltd. and Matics are each contributing $80,000, while the NSERC is backing the venture with an impressive $160,000. This collaborative financial structure underpins a holistic, symbiotic approach to research and development, ensuring the realization of shared objectives and the fostering of next-level innovation.
A New Era of AI-Driven 3D Printing
At the forefront of this endeavor lies the exploration of AI's transformative potential in 3D printing. We believe that AI, as an evolving technological marvel, has immense potential to revolutionize the 3D printing sector. Our collaborative research will dive into the ways AI can optimize and automate complex 3D printing processes, augmenting the technology's accuracy, speed, and adaptability.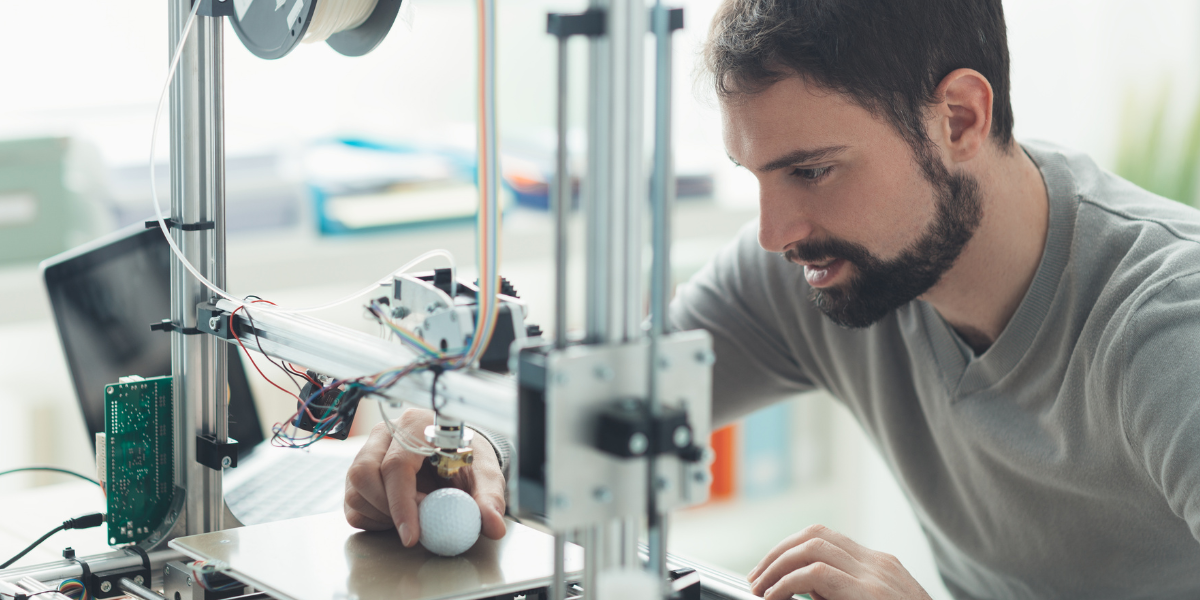 Building a Strong IP Strategy
A vital component of this collaboration will be the development of a robust IP strategy. The evolving intersection of AI and 3D printing presents immense opportunities but also brings about unique challenges concerning intellectual property rights. We aim to navigate these complexities effectively, ensuring that our pioneering innovations are suitably protected and that the valuable contributions of all our partners are recognized.
Achieving the Next Level of Innovation in 3D Printing
We are on a mission to redefine the 3D printing experience. Our partnership will focus on creating advanced products that not only push the boundaries of what's possible in 3D printing but also make this technology more accessible and user-friendly. By combining our resources, knowledge, and expertise, we aim to drive unprecedented advancements in the field, bringing about a new era in 3D printing.
Acknowledging Our Valued Partners
We would be remiss not to extend our deepest gratitude to Matics and the NSERC for their generous contributions and invaluable support. Their belief in our vision has been instrumental in launching this ambitious project. They share our commitment to innovation and our vision for a future where AI-driven 3D printing is not only possible but a reality.
Matics' contribution is particularly notable as it signifies a vote of confidence from a company well-versed in smart manufacturing solutions. Their expertise and commitment to technological advancements undoubtedly strengthen our endeavor.
The NSERC's support underlines the significant potential of our research and the valuable implications it has for Canadian science and engineering. This backing serves as a catalyst, propelling us forward in our quest for technological innovation and advancement.
In conclusion, this collaboration signifies a bold step forward in the journey to achieving next-level innovation in 3D printing. We are excited about the opportunities and challenges this journey will present and are fully committed to realizing the remarkable potential this partnership holds. Together, we are set to redefine the future of 3D printing.